How to build a mobile landing page
When you click on the create new landing page button, a popup appears with the template design
Prerequisites
i) An Active Account 
After logging in with a valid account credential. From the left menu, select landing page. You've landed at the landing page and are ready to launch your campaign in just 2 simple steps.

Step 1:  Select Template
When you click on the create new landing page button, a popup appears with the template design. Select a template. Once you have select a template for you landing page, you will redirected to edit template tab.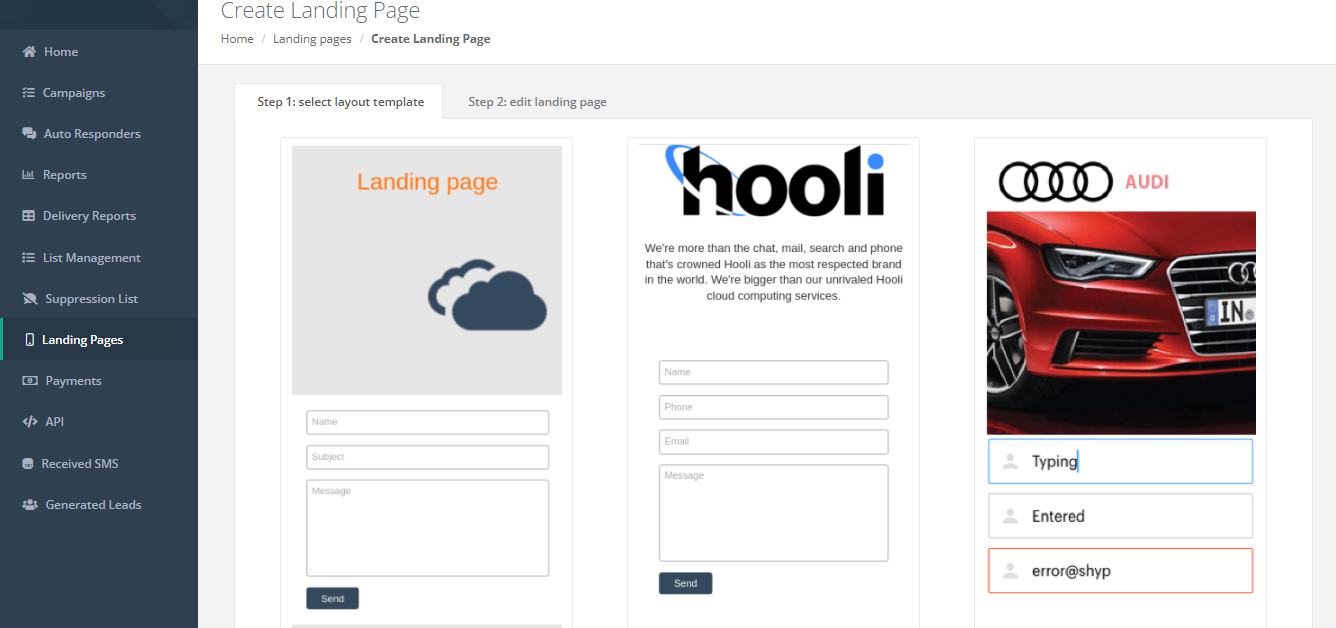 Step 2: Edit Template
Giving proper name to you landing page and start editing and fill the content like title, body content and choose text and background color and upload header image. Click the save button and you updated landing page in preview.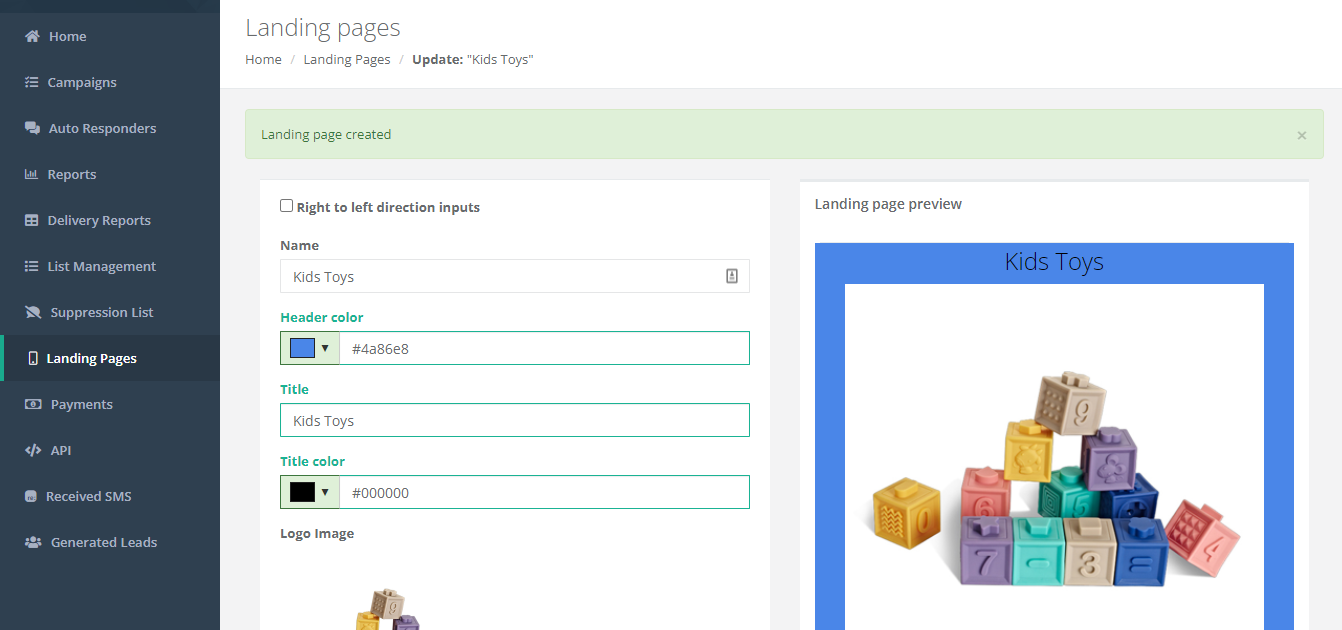 Step 3: Using your LP

When creating your campaign, under the SMS Text tab, simply uncheck the 'Use Custom URL' checkbox.

Was this article helpful?
0 Out of 0 Marked As Helpfull
Have more questions? Please Contact Us